Best Panel Door Designs for Home/Office/Workplace:
Are you willing to transform your home with beautiful panel doors. Here we have listed Malaysian HDF and high water resistant skin door with choice of design selections.
Panel doors are sleek, long lasting, beautiful and absolutely the best type of doors for Pakistan. Pak door as door manufacturer using finest Malaysian skin panel. We manufacturing all our door products ourselves in Lahore based workshop and then subject them the most accurate quality assurance to ensure only the best product reach at your destination. Installing Pak door's panel door at your home entrance actually an investment for life.
You can order door from the available designs below. Our expert technician would visit your location and measure to made your required doors.
Panel Grandeur:
The magnificent, single "raised center panel" delivers a grant impression of elegance and sophistication. A giant panel with the elegant carving over the surface turn this door a resilience bedroom door.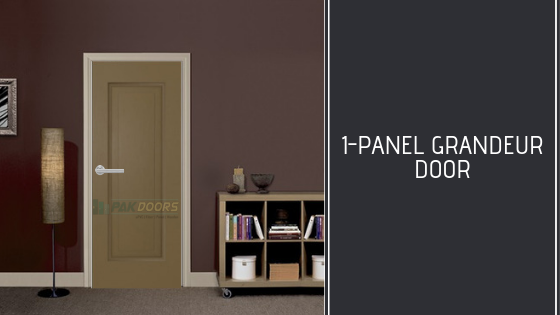 ---
2-Panel top Arch Textured:
Distinguished by its singular ached crown design, it evokes aristocratic origin and beautifully captures the details of a two panel stile and rail wooden door.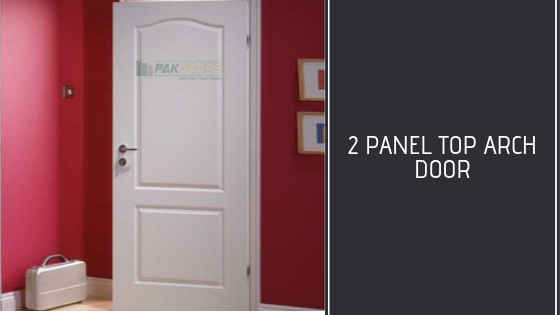 ---
2-Panel Horizon OAK Textured:
This american dosing has distinct molding quality and unique high definition and panel profile. Its moulding introduces architectural accent like no other door.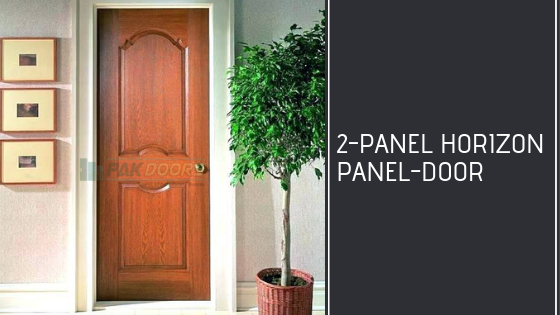 ---
3-Panel Oval Textured:
It highlights interior with the beauty and refinement of natural wood. Deep Wood-gain texture and distinctly raised moulding heightens the unique style of premises.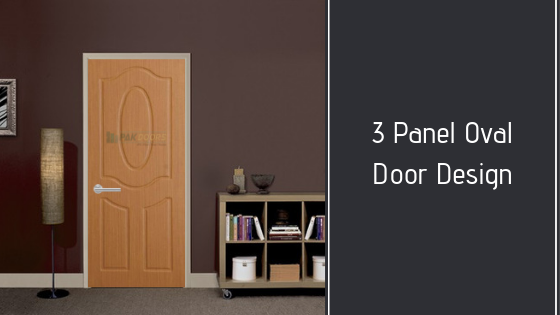 ---
4-Panel Mahogany Textured:
The elegant, sculpted curved of the unique design embossed with the file texture of mahogany beautifully captures the inlaid panel details of ta true stile and rail wooden door.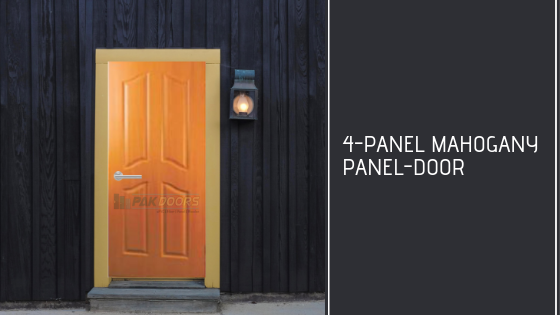 ---
6-Panel Pine Textured:
The balanced architecture is the essence of the strength and timelessness. Its deep embossed surface aesthetically reproduces the warmness of pine.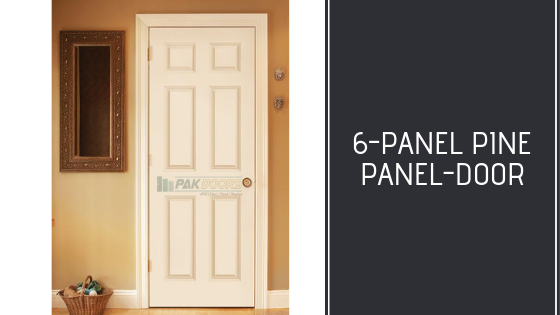 ---
7-Panel OAK Textured:
A deep bold textured surface combining three variations of natural oak grain patterns.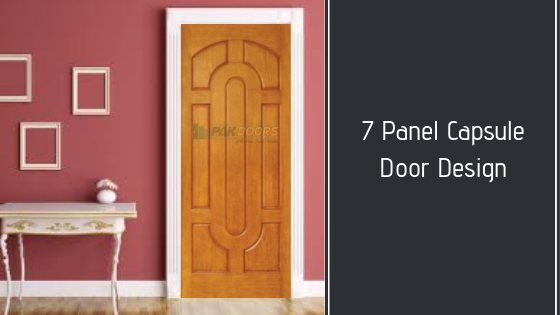 ---
Clifton Design Door:
The most loved door design these day apple of client eye due to its balanced 6 carving panel. The door skin can be flipped to form a perfect match double door or single door as well. One can install it for main main room or even for main entrance as well. The wooden texture and elegant look make this door deign perfectly balled texture.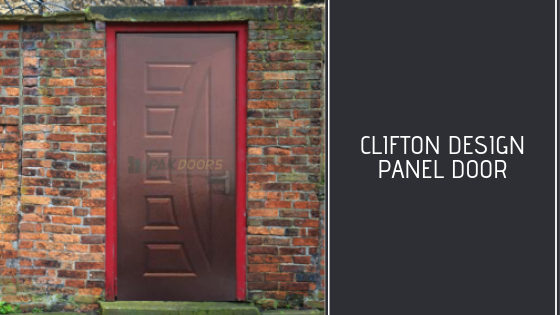 ---
Panel Door price in Pakistan:
We as top whole sale door dealer in Pakistan has largest variety of doors starting from most running panel door to newest option of PVC door. You may approach us for supply only doors in Pakistan or door installations as well. For best price quote you may call us or send us an email at info@pakdoors.com. Our physical location are as followings:
Call us for Best Door Deal Quote: 
Display Center:
Harbanspura Display:
Pak Doors:
Plot 47, Near Bait ul Huda School, Harbanspura Road Lahore
Beadon Road Display:
Shop # 40, Bilor Palce, Ground Floor, Beadon road, Lahore