Melamine Door designs in Pakistan:

Are you looking for panel doors that never required any sort of polish or paint works? Here at Pak Door eye catching range of melamine doors are available in low price.

Take a look at your bedroom door design. Did the design and shine still intact your visitors? Does the look and feel worth while for your home interior? If your answer is no then here come the most economical option for your home entrances especially bedrooms.

The fastest and easiest way to replace or install new melamine door that never require any other job except installation call Pak Doors No 1. Door suppliers in Lahore, Pakistan.

What is Melamine door?

Melamine door actually MDF Board skins designs in different styles for doors. Every single home in Pakistan at least have panel doors installed one or more entrances including Bedrooms, balconies and even washrooms. Melamine doors skins pasted over the wooden frame of different sizes and filled with wooden material and pressed with the traditions ways in Pakistan using different types of adhesive glues.
Melamine door benefits and how Panel doors are best for Bedrooms?
Termite, Borer and Fungus Resistant:
The melamine skin panel is best MDF Board undergone process during manufacturing to make them termite, borer and fungus resistant.

Unparalleled Strength:
Stability and strength is always important factor under considerations of every client for any sort of door even low cost door. Made with advanced technology MDF skin Panel and extreme technical precautions has been followed while manufacturing. Company who manufactured Melamine skin MDF for door offer tough resistance to all type of impacts and wear and tear.

Excellent finish with No need of Paint Job:
Melamine skin MDF board especially crafted for doors and have ready and smooth surface. Wooden grains over the surface of door fascinate allot to it's buyer.

Unique Fiber Made Panel Skin:
Company who made melamine MDF panel crafted this high end impact resilient item using best technology fiber bonded with great strength and best rigidity.
Most Economical doors
Melamine doors considered as low cost enriched with different styles and easily available in Pakistani door market. There are about many designs available as well.
Front Door installation Idea:
If you are looking for economical option and you are selecting bedroom door the first and best option for your home entrances in Panel skin door. Market is full of choices although looks and feel of all panel doors tend into same category but there is huge difference among different types of doors panel. Here are top rated door skin panel respectively available in Pakistani market.
Malaysian Skin Panel
Melamine Skin Panel
Sunlight Skin Panel
With wooden frame in different quality mostly manufacturers filled door inner part with wooden and imported pallets pieces. As like other door manufacturers in Pakistan We never use low strength panel for panel door filling. Kail wood frame with high strength kailwood wooden pieces our door is the out come of best pressing. Best quality Abrolith German Glue has been used while door pressing at Pak Doors. With high compression and best quality glue and door wooden filling comes a best door that is long long lasting.

For advice of best Panel Door for Home please call us for: +92 322 4409012
Melamine door Clifton design:
Clifton design melamine door also called Burj-al-Arab design one of the most attractive panel door in Pakistan.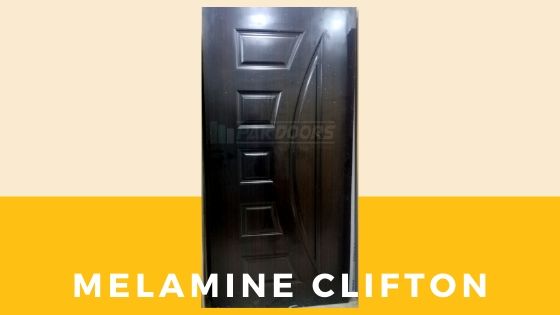 Melamine door Wooden Design:
Wooden grains over the surface of panel turn this door high end entrance door with no cost required for polish or paint job.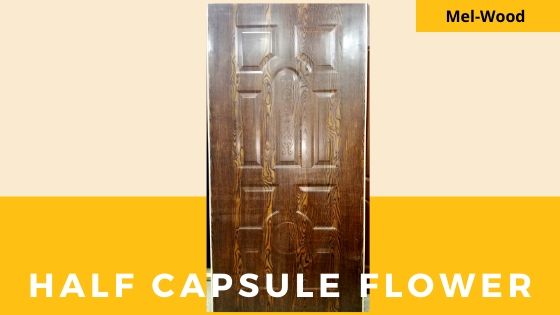 Melamine Door Half-Capsule-Black:
Half capsule flower design melamine actually the blend of multiple panel shapes and contently organized half capsule flower shapes.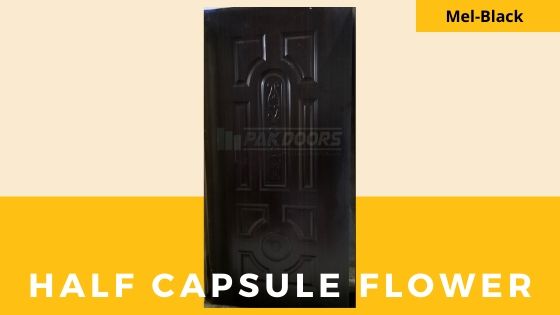 Melamine Door Half capsule Tiger:
Another taste of color for half capsule panel door melamine. it would enhance the beauty of your home office or shop interior. Once of the most selling door design in Pakistan.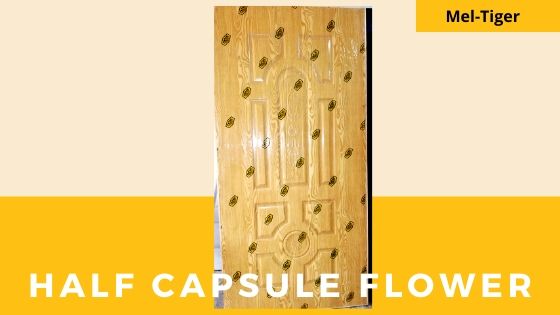 Melamine Door Oval Design:
A blend of three panel with centralized oval shape and carving edges make this door a first pick for those who are looking for cheap price door for bedrooms in Pakistan.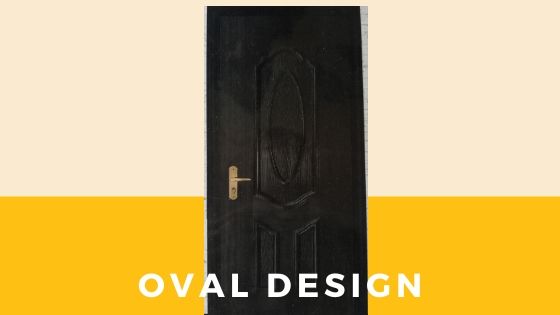 Conclusion:
Pakistani door market is full of options. But no one advice the best home entrance solution. Here we rate some of top options respectively for all who are constructing home office or even skyscrapers
Solid Wooden Door


Sami solid door


Fiber Doors


Panel doors


uPVC doors
Melamine door rage actually a blend of wooden frame with different types of skin panel molded with high quality glue and wooden partials at Pak Doors. These doors are considered one of the most economical options for home entrances. There is no need of any sort of polish or paint job. However, door selection is always depends upon client taste as well as budget. So, if you are required any sort of assistance or advice feel free to call us.